MOVATI
MOVATI Athletic is an Ontario fitness club that has been around since 1997. With an offering that is both premium and affordable, they occupy a unique space in the fitness category. But for many years, that offering was getting lost.
In the fitness category, the majority of ads from the majority of gyms look exactly the same: busy designs, standard stock photograpy of models smiling at the camera, and aggressive messaging. MOVATI's ads were no different. If we wanted them to stand out, we had to show people what makes them different.
From the beginning, the goal of our re-brand was to create a connection between our work and the experience of being a member of MOVATI. We wanted it to look and feel as elevated as their clubs. We achieved this by including more white space in their designs, using their actual clubs and members in their photography, and elevating their messaging.
Though I was actively involved in all aspects of this re-brand, as the lead copywriter my specific focus was on the messaging. Upon visiting the clubs and speaking with actual members about their positive experiences, it became clear that their ads needed to do more than just talk about their latest offers – they needed to talk about their philosophy as a brand as well. This gave way to a series of long-form copy ads that tell a deeper story about MOVATI, giving people a better sense of what makes them different.
Over the span of a year, our brand re-design has been applied to nearly all of MOVATI's communication touchpoints: billboards, social ads, print ads, emails, in-club collateral and posters, website banners, radio, pre-roll videos and t-shirts. The result? A consistent identity that not only authentically represents the brand, but helps them communicate their unique space in the fitness category to their target audience as well.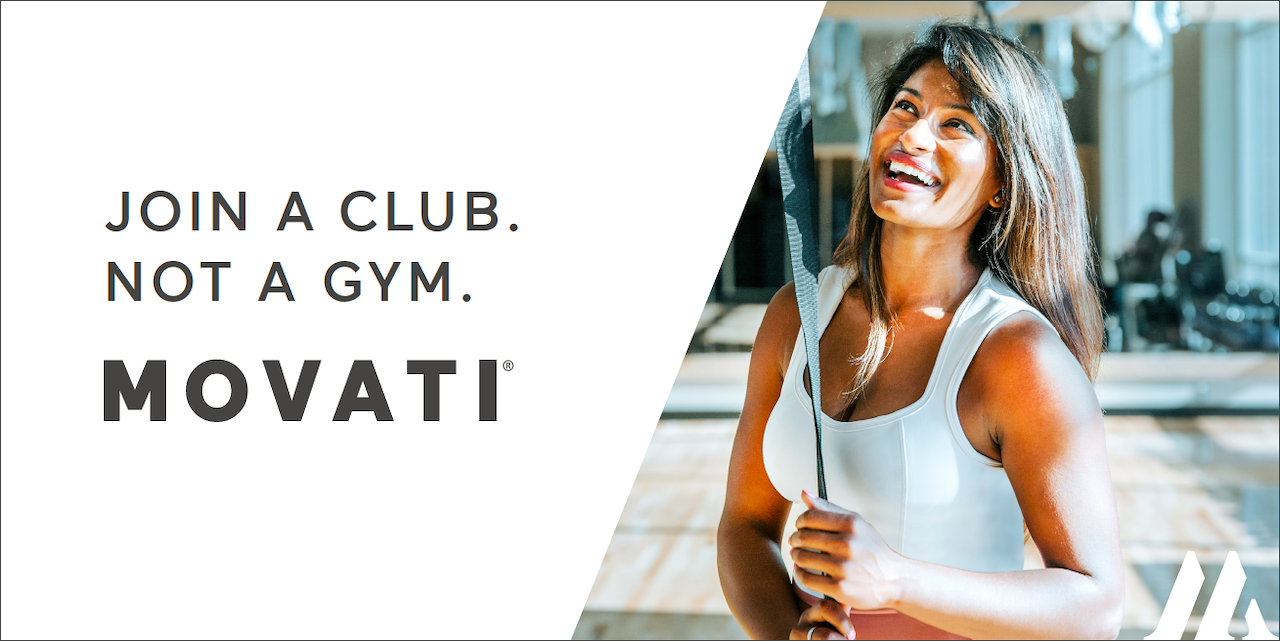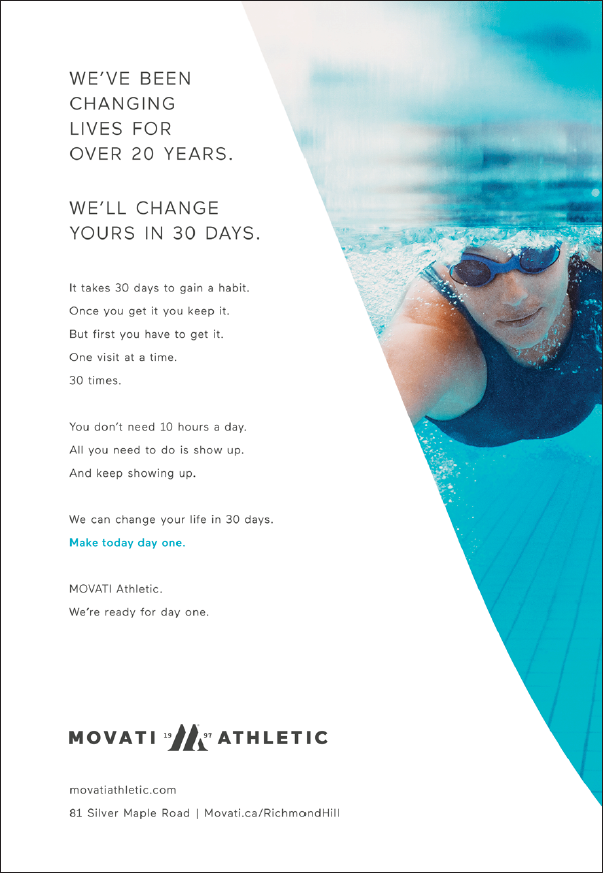 Full-Page Print Ad – Local Richmond Hill Publication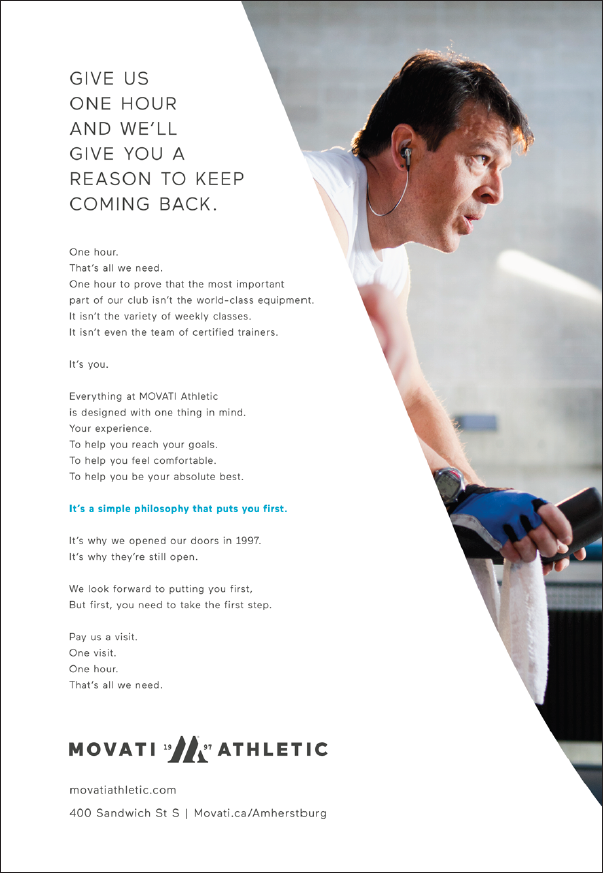 Full-Page Print Ad – Local Amherstburg Publication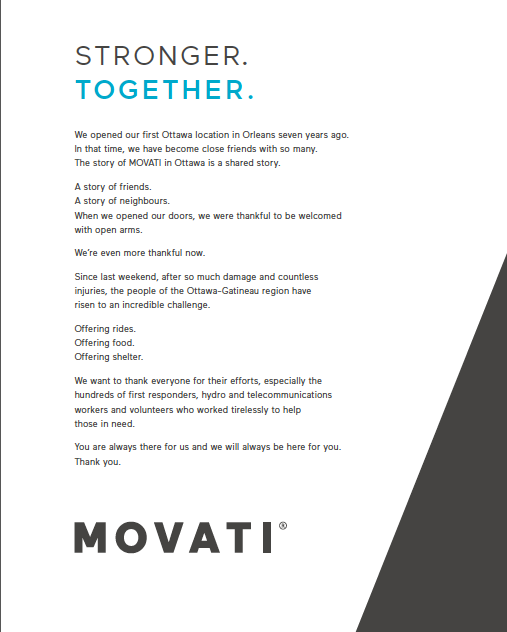 Full-Page Print Ad – Ottawa Citizen
In-Club Poster at MOVATI Burlington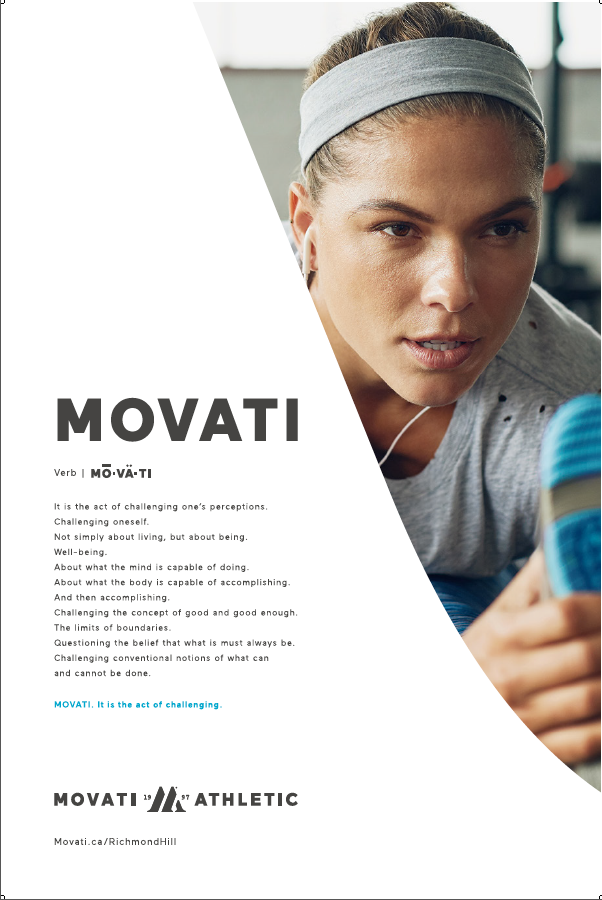 Back-Lit Poster – Richmond Hill GO Station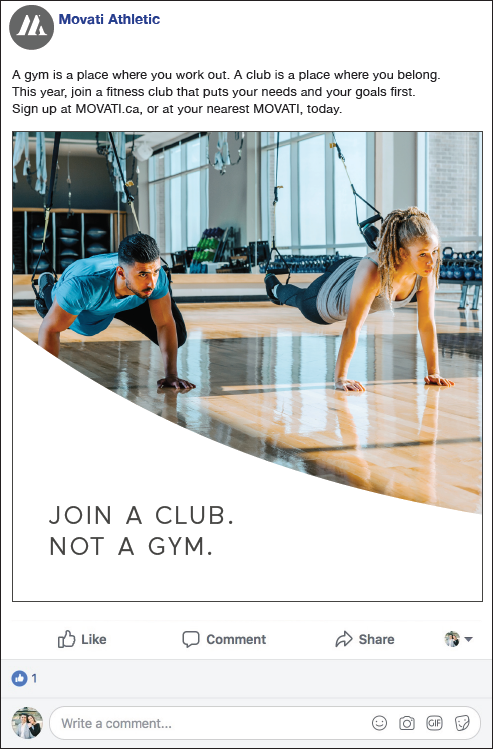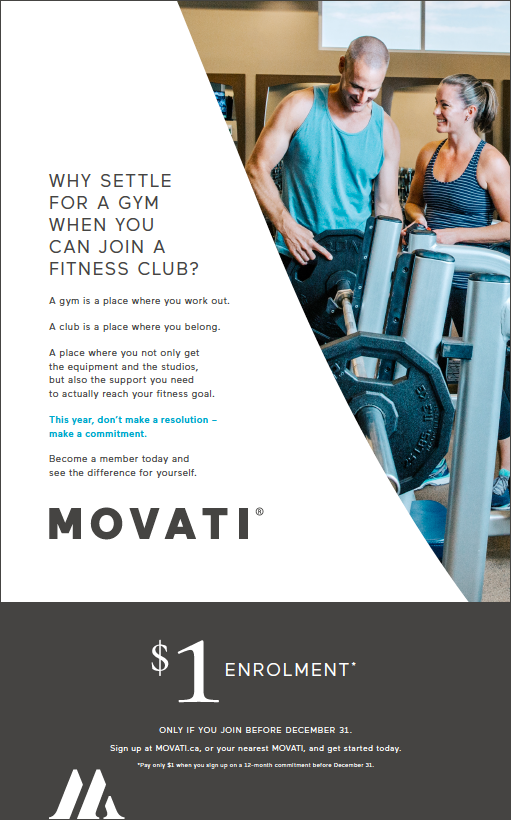 Full Page Print Ad – Ottawa Citizen