A Four-Star Project
Delta Hotels and Resorts® had a big goal. They wanted to be recognized as a leader in the four-star, full-service hospitality sector. In order to help them achieve this goal, we had to revitalize every aspect of their brand from scratch. Suffice to say, it was a humongous and exciting job.
As the lead copywriter on the business, I had the unique opportunity to develop the new tone and voice for the entire brand. Working directly with the Group Creative Director, I played an integral role in almost every task – from the creation of a new tagline, to a complete refresh of the website, to the development of a new app that lets hotel guests customize their stay, to the launch of Delta's first national TV spot. By treating each project as part of a singular message, we were able to create a seamless customer experience that extended across each of the brand's touch points – in both the physical world and the digital space.
In just one year, our work helped transform Delta from a three-star brand to a legitimate leader in the four-star, full-service hospitality sector. A testament to the success of our efforts, Delta was purchased by Marriott Hotels and is now being positioned as the premium, four-star brand in their global portfolio.
Results:
6% increase in total e-commerce revenue
10% increase in overall revenue
25% conversion rate increase
60% increase in overall guest satisfaction
Recognition:
This project was shortlisted for 2015 Digital Agency of the Year recognition through Strategy Magazine.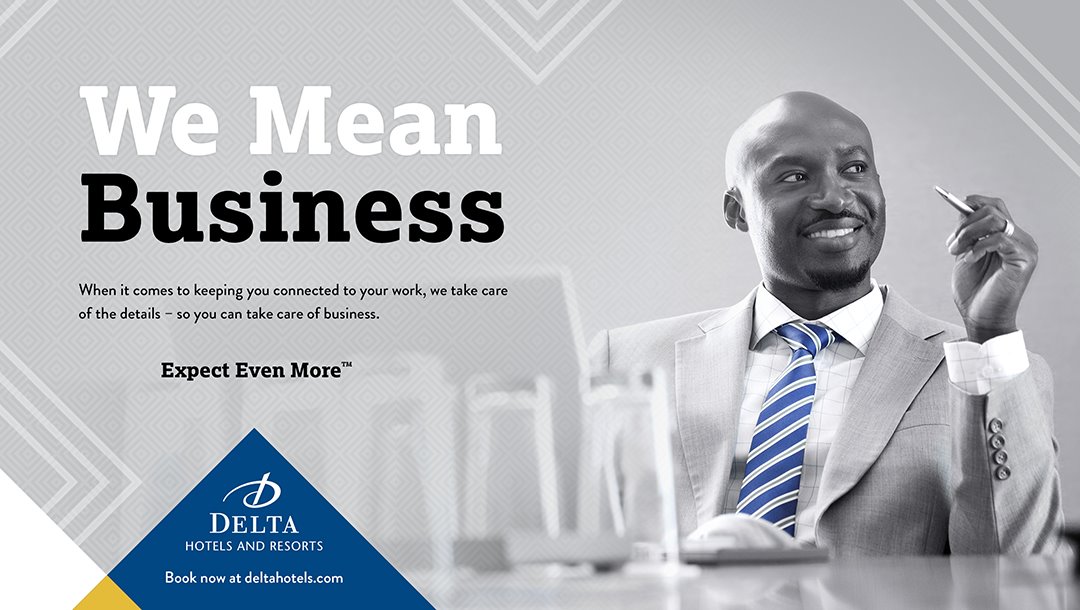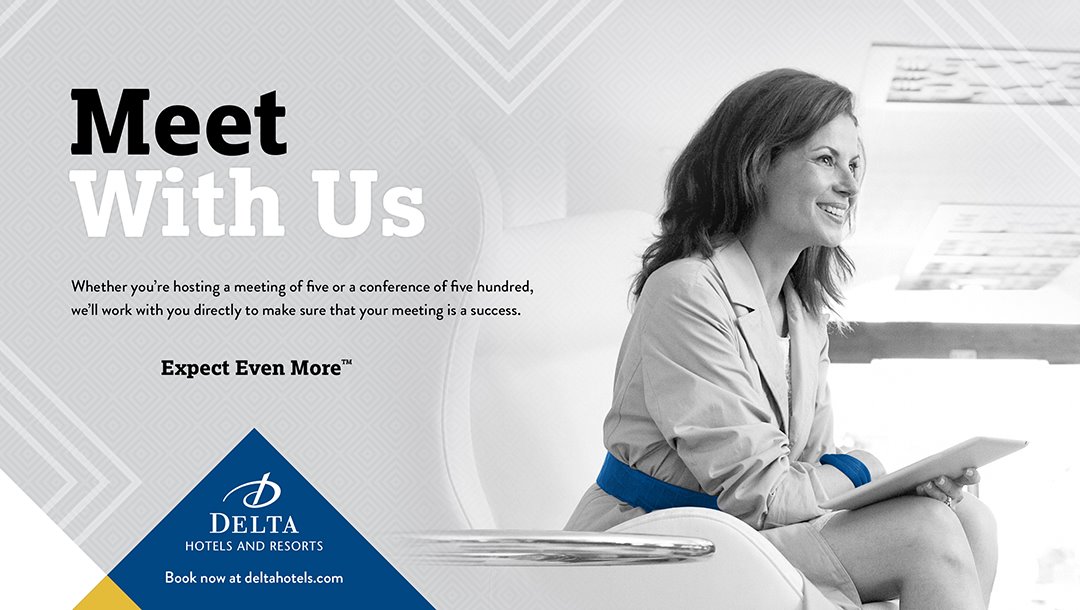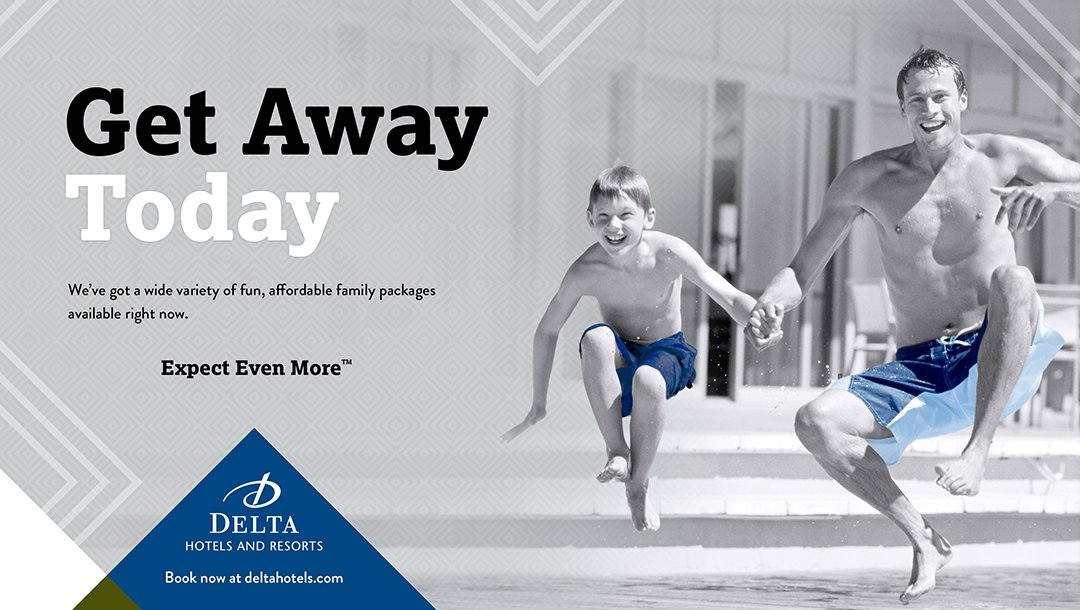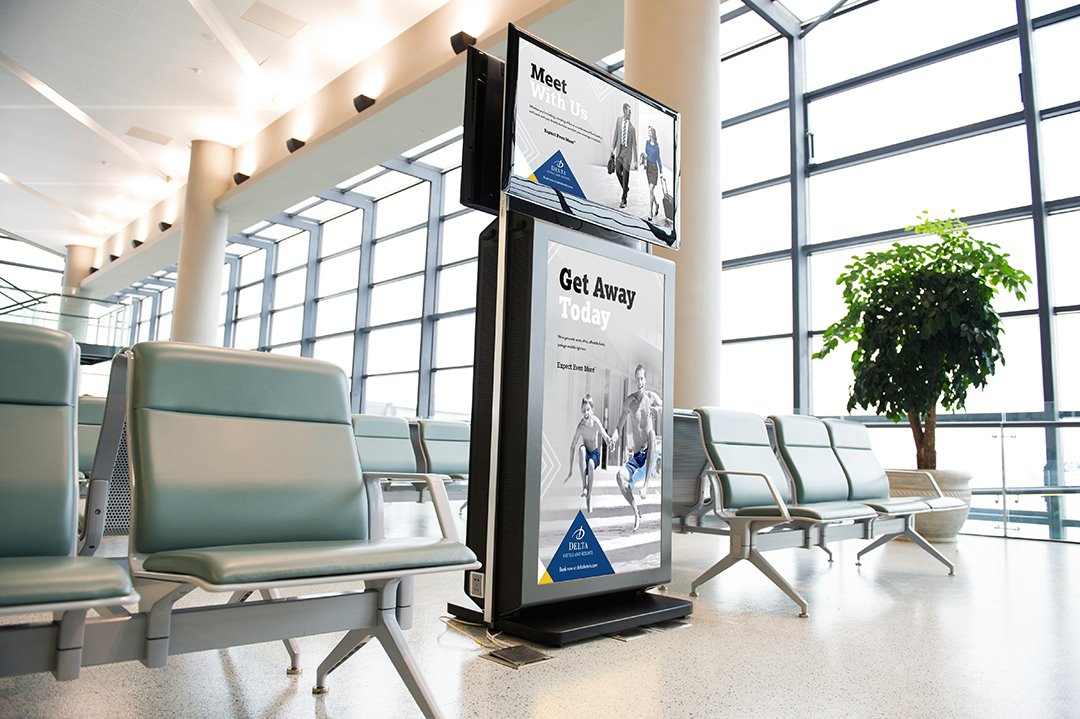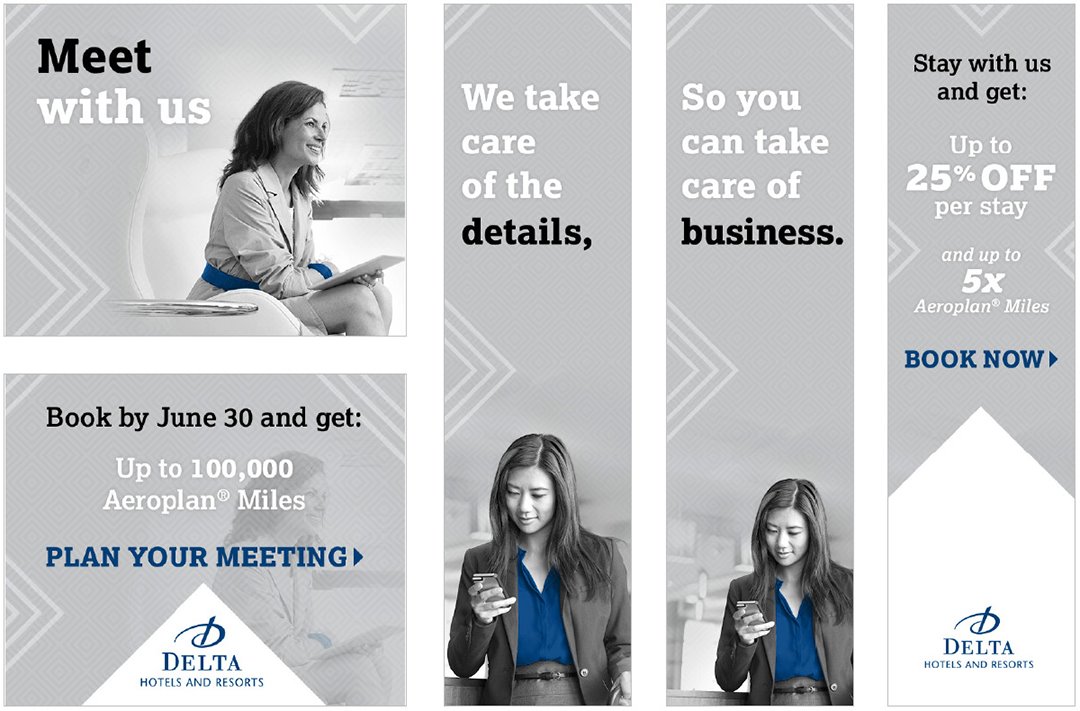 ---
For Delta Hotels and Resorts

Type Full Re-Brand